Cardiff porphyria service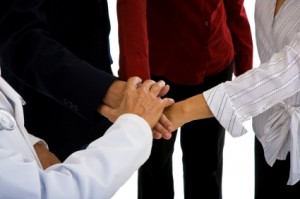 Cardiff porphyria service have a new website at www.cardiff-porphyria.org. This is one of the key centres for porphyria testing and advice in the UK, and the only centre to do genetic testing on confirmed porphyria patients.
UK Porphyria Medicines Information Service (UKPMIS)
UKMPIS (in conjunction with the Welsh Medicines Information Centre – WMIC) produce a SAFE drugs list which is a vital support for those with an acute porphyria.
The safe list is updated annually using information collated internationally on drug safety over the previous year. This means that new drugs are sometimes added and at other times, drugs are removed following reports of adverse events. It is therefore extremely important that acute patients keep an up-to-date copy with them.
Please contact UKPMIS to be added to their database to receive your new copy each year.  Patients or their doctors can call UKPMIS for advice on drug options. Drugs not on the safe list should only be taken after obtaining expert advice from UKPMIS or a porphyria specialist. Please contact UKPMIS on 02920 743877 / 020920 742251.
Rare Connect porphyria website
Can we strongly recommend the Rare Connect porphyria website.
It is at: www.rareconnect.org/en/community/porphyria
Posts there will be answered promptly and reliably.
University of Cape Town, porphyria service
South Africa has the highest incidence of porphyria in the world. The University of Cape Town has a longstanding interest in this interesting condition, and has a good website: www.porphyria.uct.ac.za
Saneline
Saneline is a national telephone helpline for those with mental health needs, their families and friends. Trained volunteers, support by experienced coordinators, able to to offer support and understanding to the caller: They have a unique national database which gives details of mental services, selected by location and type of service according to the caller's needs. They can be contacted on 0845 7678000. Or at www.sane.org.uk
Contact a Family
Contact a Family are a charitable organisation who can offer advice and information on all issues affecting families of children with disabilities, special needs, or rare disorders. They have information on support groups, medical information, health, special education needs, respite and benefits.
They can be contacted on 0808 808 3555 , this is a freephone helpline operated between 10am and 4pm Monday to Friday, or 5.30 to 7.30pm on Mondays. Their website is www.cafamily.org.uk.
Neuropathy Trust
The Neuropathy Trust offers emotional support to people affected by Peripheral Neuropathy. Some porphyria patients may be affected by peripheral neuropathy in the form of weakness, paralysis, pins and needles, numbness, burning sensations, and manual dexterity problems. They are unable to offer medical advice. Their website is www.neurocentre.com, and their contact telephone number is 01270 611 828.
XP Support Group
The XP Support Group is a UK charitable Trust founded in 1999 by parents of a child with Xeroderma Pigmentosum and may be of interest to those suffering with EPP. It aims to relieve the needs of persons with XP and other related conditions and their families. The Group raises funds for research, gives grants for UV protective equipment and products, assists families to attend Camp Sundown or respite in a protective environment.
Their web page is at: www.xpsupportgroup.org.uk
Kids Aware
Kids Aware is an organisation to support families with disabled children.  They can supply useful disability resource manuals.  Their web page is at:www.kidzaware.co.uk
Genetic Alliance UK
BPA is a member of the Genetic Alliance UK, which covers all illnesses with genetic links.
Drug companies
There are three rare drug companies that we have links with, as they provide drugs for those with porphyria:
Orphan Europe
Orphan Europe provides haem arginate (Normosang), this is the main treatment for acute attacks of porphyria.  Thier website is www.orphan-europe.com.
Clinuvel
Clinuvel produces Scenesse, which many with EPP find helps increase their resistance to light.  It is still undergoing clinical trials.  Thier website is www.clinuvel.com.
Alnylam
Alnylam produces Givosiran (ALN-AS1) which is a treatment currently undergoing clinical trials and which aims to prevent acute attacks in patients with acute porphyria, i.e. AIP, VP and HCP. Their website is www.alnylam.com.
All trials
The BPA support the AllTrials campaign for all clinical trials to have to publish their results.  See the video here