Contraception in the acute porphyrias
Pregnancy in acute porphyria
Anti malaria medications
Haem arginate experiences
8 ways to better sleep
Help with health costs

Contraception in the acute porphyrias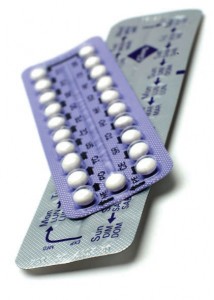 Contraception is often a tricky subject for those with one of the acute porphyrias (AIP, VP, HCP or ALA-D deficiency porphyria).
Oral contraceptive pills are listed on the UNSAFE drugs list as they are known to provoke attacks of acute porphyria, either alone or by interacting with other factors. The pill, particularly the progestogen element, can trigger acute attacks; however, there are numerous reported cases of women who have inherited one of the acute porphyrias taking the pill without adverse effects. Unfortunately, there is no way of knowing how a woman with porphyria will react to the pill, it is at best a risky option and should never be undertaken lightly. The general advice is to avoid the pill and other hormonal methods of contraception. In particular, injectable and implanted hormonal preparations should never be used as they cannot be removed if an attack starts.
So, now we know what to avoid, what are the alternatives?
The simplest solution is to use a barrier method of contraception, eg the male or female condom, the diaphragm or the cervical cap. Physical barrier methods can offer effective and acceptable contraception to individuals who use them consistently and correctly. It is also important to remember that the condom is the only method to adequately protect against sexually transmitted infections (STIs) and HIV.
Other contraceptive options include inter-uterine devices (IUD) such as the copper coil or the Mirena coil. The Mirena coil contains a progestogen that has a local action within the uterus and only enters the bloodstream in very small amounts. Experience to date suggests that this sort of device carries a very low risk of provoking an acute attack although, if the porphyria patient has already suffered an attack, it may be wise to choose the copper coil which is hormone free. It is important to remember that IUDs are not suitable for all women (they can cause heavy periods and stomach cramps) and some young women may have problems convincing their doctor that it is a good idea.
In terms of emergency contraception, 'the morning after pill' contains high doses of progestogen which are dangerous in porphyria – this is not a solution! For emergency contraception insertion of an inter-uterine device is the safe alternative.
Overall, it is important that you take responsible steps to ensure that you have a solution which suits your lifestyle. Talk to your GP or family planning clinic about appropriate options.
Return to top of page
Research presented at the Porphyrins and Porphyrias conference in Stockholm (2009) included a study by British doctors Joanne Marsden and David Rees, on the outcome of pregnancy in patients with acute porphyria.
Although the sample was relatively small (only 15 women), obstetric complications were few and porphyria related complications were also minor. The report also revealed that a couple of women more severely affected by their porphyria were treated with Haem Arginate during pregnancy and this was remarkably well tolerated with no adverse effects being observed on the baby (although this is no guarantee that this is safe, as yet). More research will need to be undertaken to investigate this further.
Overall. this research is optimistic for those diagnosed with an acute porphyria and planning to have children, however, it is vital to be closely monitored by your GP and specialist (beforehand and during pregnancy) should you decide this is something you want to do. Although some patients do have acute symptoms during and after pregnancy, the majority of women with porphyria appear to tolerate pregnancy well.

Anti malaria medications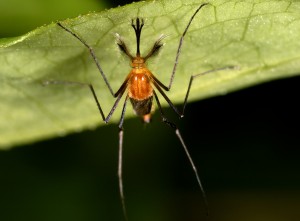 Travelling to areas where malaria is a problem, need not mean not being able to go. The Welsh Medicines Information Centre at Cardiff have advised us that there are several preparations that they feel can be safely taken by patients with Porphyria. We have been given the following information: Cloroquine, mefloquine or proguanil are considered safe. There are usually specific recommendations for specific areas depending on the types of malaria, and whether there is drug resistance. If none of these are suitable, it will require a bit more thought and consideration.  It might be an idea for the patients GP to contact the Welsh Medicines Information Centre if none of the above drugs are suitable.
Return to top of page
Haem Arginate experiences
Detailed below are stories from three patients who regularly receive Haem Arginate treatments.
Robert reports:
"For the first three years I spent most of my time in hospital, then by chance I heard of this new treatment from a patient on another ward. I told my consultant about this and as a result I was treated with Haem Arginate, one a day for four days, whilst hospitalised for about a fortnight. The treatment I had whilst having the attack shortened the length of the time I was having to stay in hospital. Even though I had this treatment in hospital I still had regular attacks every month. This went on for two years. So it was suggested by the consultant that I have Haem Arginate on a weekly basis and have been for the last five years. As a result of this my hospital admissions have been decreased to roughly three a year."
Kim reports:
"I was given Haem Arginate throughout my pregnancy as I was under attack during most of it. As soon as I was taken off it my porphyrin levels would shoot straight back up. To make matters worse, they didn't know what effect it might have on my unborn baby. I had my daughter 4 weeks early and she was quite healthy, without any effect from the Haem Arginate. The day I had my daughter I had one final dose of Haem Arginate and then 2 weeks later I had another 2 attacks. I have it once a week now and I feel great. I have a hickman line in now, as prolonged use of Haem Arginate has caused some problems finding veins for infusions. I know it is expensive but it really does work for me. If I am under attack and I have an infusion, within about 12 hours my pains go away."
Elizabeth reports:
"My experience with Haem arginate has predominantly been great, with many successful outcomes. It seems to be more successful when used early in an attack, the sooner I get the treatment, the less time I seem to spend in pain, and the severity of symptoms is often decreased. I am currently having a one-dose infusion of Haem Arginate once a week in an attempt to prevent attacks which require hospitalisation. I have now been on this for around 6 years and my health has steadily improved since I started. I no longer have more than one attack a month, in fact I have only a few a year and they rarely require hospitalisation. The only real side effect was vein inflammation and phlebitis, which has led to many veins in my hands and feet becoming unusable after many years regular use. I now have a portacath and so do not have this same problem. My experience with Haem Arginate has been very positive, however, I feel that a high carbohydrate diet and good hydration is necessary to work with the drug and maintain its full effect."
Return to top of page
8 ways to better sleep
Members often complain of poor sleeping patterns and a feeling of being 'tired all the time'. Try some of the suggestions below to improve your quality of sleep.
1. Mattresses should be changed at least every 10 years. Quality deteriorates by up to 75%. Make sure you have the right mattress, test prospective beds by lying down in your normal sleeping position.
2. Cut out coffee. Reduce your intake of stimulants, including teas, coffee, cola and other caffeinated drinks, especially in the evening. Stick to milky drinks instead. More than one or two units of alcohol will also impair your quality of sleep.
3. Exercise more. Moderate physical activity lasting 20 minutes or more, three times a week, will help you sleep better and give you more energy. Because exercise is a physical stressor to the body, the brain compensates by increasing deep sleep. Light activity early in the evening is best.
4. Meditate. Use visualisation or meditation or relaxing music to help you get off to sleep.
5. Don't Overheat. Bedroom temperature should be below 24C (75F) over this would greatly reduce the quality of your sleep.
6. Don't worry. Try to deal with your problems during the day. Confronting each difficult issue as it occurs should prevent all those niggling troubles from surfacing while you are trying to sleep.
7. Eat right. Certain types of food promote good sleep. Things such as leafy green vegetables, steamed or boiled; whole grains, mushrooms, and fruit. Avoid overly-rich foods just before bedtime.
8. Get up. If you can't sleep, don't just lie there, get up and make a hot milky drink, read a book or listen to soothing music until you feel drowsy again. Return to bed when your eyelids start feeling heavy and you start yawning.
Return to top of page
Help with health costs
For those patients who need regular prescriptions and/or need to repeatedly visit a porphyria specialist, the costs can be expensive. If you are on a low income, you may be able to get help with these and other costs.
If you are on Income support, or Income-based Jobseekers allowance, or Income-based ESA, or Pension credit, then you should get free prescriptions, dental treatments and sight tests. If you are not getting any of these, but are on a low enough income, you can get the free treatments by completing form HC1.
All the information on help with health costs can be read on Form HC11, which can be downloaded from: www.nhsbsa.nhs.uk/792.aspx
For those that do not qualify, if you will need more than three prescription items in three months, or more than thirteen items in twelve months, a sensible way to approach this is to get a pre-payment certificate (PPC).  For more information see: www.nhsbsa.nhs.uk/HealthCosts/1127.aspx
Return to top of page