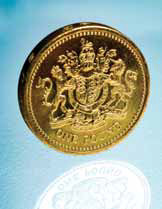 Without the people who support us by raising funds we would be unable to provide leaflets and vital support to our patients, provide a helpline, help with medical research projects, or push forwards with education.
Who are those people? Anyone and everyone can be involved in some way, no matter what age or abilities they have.
How much work is involved? You can make your own choices as to how much time and effort you are able to put in to your fund raising project. You may find that your company or school will be pleased to help you with an event, for example by allowing a 'dress down' day, or sponsored event.
How do you get started? Have a look at the list of ideas that we have provided, you will be surprised at how many things there are that you could do.
What help can the BPA offer to fundraisers? We can advertise your event on our events page and may be able to offer other practical advice: please see our 2017 fundraising pack for more guidance on both large-scale and small-scale events, or our sponsorship pack for sporting and sponsorship events.  Our sponsor forms contain all the information your supporters will need to make gift aid declarations.  We may also be able to provide merchandise for the event. Please let us know if you think we can help at all. 
What will I get from fundraising? You will have a great deal of fun; meet new people; forge new relationships,  and have the satisfaction of knowing that you are helping the British Porphyria Association to continue its work helping patients and their families.