Testing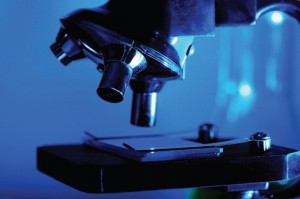 An accurate diagnosis of porphyria is vital in order that patients and their families can learn the best ways to deal with their condition. Despite this importance, testing is often something which causes confusion among patients and medical professionals alike.
Once diagnosed, it is advisable to see a porphyria specialist for advice on how to live with the porphyria, and possible treatment.
Different porphyrins or porphyrin precursors are permanently raised in each type of porphyria. This is very useful for diagnosis. However, levels of some porphyrins can be raised in anyone, when they are ill. Unfortunately, in the past, tests have checked raised levels of porphyrins without distinguishing between the different types, sometimes leading to a false diagnosis of porphyria. For this reason, and because of other difficulties in testing, diagnostic testing needs to be done by a specialist laboratory. The only possible exception to this is the check for PBG in urine, which most local hospital laboratories should be able to do.
Since porphyrins are affected by light and degrade easily, test samples must be fresh and the containers wrapped quickly in either foil or black plastic (but label the container with your name before wrapping!)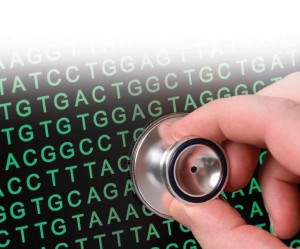 How is a porphyria diagnosed?
Diagnosis of an acute porphyria:
Symptoms of an attack
PBG test
Biochemical tests
Diagnosis of a cutaneous (skin) porphyria:
Skin symptoms
Biochemical tests
Light sensitivity tests can also be used, but are only done occasionally.
PBG in urine is raised at the start of an acute attack. A lab test gives a colour change in the presence of PBG, showing if the level is raised. It is important that these tests are carried out as soon as possible after the start of the illness as an accurate diagnosis can be difficult after recovery from an acute attack as the PBG level can drop quickly. If the PBG level is raised, biochemical tests are used to find the type of porphyria.
Biochemical tests to diagnose all types of porphyria are done on urine, blood and faeces, to check which porphyrins are raised and in which samples. Chromatography is often used to separate the different porphyrins, and a variety of tests can be done. One measures fluorescence – the wavelength of light given out when light is shone on the sample. The wavelength shows which porphyrin is present, and its brightness shows the quantity. Levels of porphyrin higher than normal show the type of porphyria.
Diagnosis of an acute attack: once it is known that someone has an acute porphyria, a PBG test can be used to check whether symptoms (e.g. pain) are due to an attack. If it is not an attack, other possible causes can be looked for (e.g. abdominal pain could be appendicitis). It is important that people with porphyria do not assume that all their illnesses are porphyria, as common but potentially serious conditions could be overlooked.
Genetic testing (DNA testing)
Genetic testing is done on a blood sample. It is not possible to diagnose a porphyria by genetic testing alone. (The gene for AIP alone has 10,000 base pairs, and there are seven genes to hunt through. It would be like hunting for a needle in a haystack!) Once the type of porphyria is known, it is usually possible to find the faulty base pair.
Other members of the family can then be checked very quickly for the porphyria. (Umbilical cord blood from a new baby can be tested, but this should be discussed with a porphyria specialist before the birth).
Inheritance of porphyria
Every person carries two sets of most genes in their cells, one from each parent. When eggs and sperm are formed, they contain only one copy of each gene. So each person has two copies of the gene which determines whether you have a porphyria or not. They will only pass one of these on to a child. Different varieties of the same gene are shown below as different lettering, and P is the porphyria variety.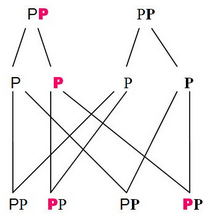 Parents
Possible egg
or sperm
Possible gene
combinations
for their children
AIP, VP, HCP and familial PCT are all dominant. If you have one porphyria gene, you can be ill or have skin symptoms. A second normal gene doesn't help you to stay well. Those with the P gene in the diagram could be ill with porphyria.
CEP, ADP and HEP (a rare form of PCT) are recessive. One P gene doesn't cause problems, as the second gene works properly, keeping you well. So, those with a P gene in the diagram wouldn't have porphyria. Two porphyria genes, PP (one P gene from each parent) will cause problems.
EPP is also recessive, but there are two P genes. One is very common (Pc), and causes no real problems, even when someone has two copies (PcPc). The second P gene is rarer, and has a much more severe effect (Pr). Usually, people with EPP have one of each (PcPr) and the combination is severe. Their parents are usually not affected, since each of them have only one type (Pc or Pr). However, the pattern of inheritance can be different in some families.
The consequences for families
AIP, VP and HCP: These are dominant. So, someone with one of these almost certainly has a parent who has the faulty gene (and who is at risk of illness). Each of their children has a 50:50 chance of inheriting it. The gene only makes about 1 in 5 people ill, so many people have no idea that they have it. We don't yet know the reasons for this.
Relatives need a genetic test, to reveal whether they have an acute porphyria, so they can avoid the triggers. (Women are particularly at risk – hormone changes can help trigger attacks.) This may not prevent attacks entirely but, if the porphyria is known, an attack can be treated quickly. Delays in treatment can lead to paralysis and sometimes death.
Familial PCT (the type caused by a porphyria gene) is also dominant with the gene affecting about 1 in 5 of those who have it. However, many experts think genetic testing is not useful – PCT needs an environmental risk factor to trigger skin problems, and it is treatable.
CEP, HEP and ADP are recessive forms of porphyria. A person with one of these has inherited two porphyria genes, one from each parent. Because a single P gene doesn't cause problems, the parents are usually not affected. Similarly, the children of a person with one of these porphyrias usually only inherit one P gene, and are not affected. However the effects of these genes can be very nasty. With CEP particularly, it is advisable to talk to a genetic counsellor about genetic testing.
EPP: Because of the way this is usually inherited, it is advisable to test the partner of someone with EPP for the Pc gene. It is then possible to predict whether their children could have EPP. If in doubt, discuss genetic testing with a porphyria expert, or a genetic counsellor.
The above information is taken from our testing and inheritance leaflet, please see the following link for a handy guide to the issues raised here.
PORPHYRIA TESTING AT BIRTH FROM UMBILICAL BLOOD
In May 2007 the laboratories at Cardiff received samples of blood from the umbilical cord of a baby born to a member of the British Porphyria Association.
DNA tests confirmed that the baby had inherited Variegate Porphyria from her father. Surprisingly the blood plasma scan showed that porphyrin levels were unexpectedly high at the time of birth.
This revelation has left us with some interesting questions.
1. Do all those who inherit an acute porphyria have raised porphyrins at birth?
2. What causes the raised porphyrins, could it be the stress of being born, or perhaps hormones released at the time of birth by the mother?
3. Will the levels subside over the first few months to those expected of a baby?
4. Could long term studies be used to predict who may or may not go on to develop acute symptoms?
Dr. Mike Badminton, one of our medical advisors, reports that another porphyria group had seen a positive scan from cord blood, however, genetic testing (DNA) was negative and the plasma scan returned to normal. In this case the mother was the affected parent and it was therefore assumed that this was due to a transfer of porphyrins across the placenta.
In the long term this may be an area of research that the BPA can look to help fund. In the short term, it would be helpful for the Cardiff team to receive more umbilical blood from babies of known patients to help increase knowledge and understanding.
If you are a porphyria patient expecting to become a parent you may like to consider having your baby tested at birth. This can be arranged via clinical genetic services.
It is a painless procedure, as blood is taken from the umbilical cord and the baby does not have to have blood drawn from a vein.
You will need to consider the implications of testing at birth, and it may be wise to speak to a genetic counsellor before you make a decision.
Dr Badminton stresses that it is important that anyone who has tested positive for porphyria should inform their relatives and advise them to be tested too, so that future generations are aware and can make informed decisions about their lifestyle.