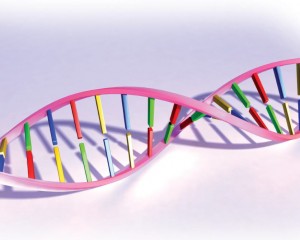 Since we need to know more about all types of porphyria, the BPA is keen to support research where possible.
We do this in two ways: firstly by asking our members to volunteer for studies which medical professionals undertake. Secondly we help with start-up funding, but can currently only give small grants towards such research.
Unfortunately, funding one researcher and the equipment they need for one year costs more than £50,000. This is more than the BPA's total income for several years!
The most we have been able to provide to any one researcher, so far, is £7,500. Much of this comes from the Helen Gibbs Fund, set up in memory of a member with AIP who became very ill after repeated severe attacks. She died from complications following a liver transplant. Her friends and family are some of our most enthusiastic and successful fundraisers.
The BPA advertised for volunteers needed for the following research:
2007: Susan George, University Hospital of Wales – collecting information on the use of drugs by those with acute porphyria.
2008: Dr Robert Sarkany, St Thomas' Hospital, London – looking at the effect of colestyramine on protoporphyrin levels in EPP patients (a possible treatment).
2008: Clinuvel trial of Scenesse (increasing melanin in the skin) – British centres requested volunteers.
2008: Dr Helen Murphy's study on AIP (see below).
We have been able to give grants to the following studies:
2004: Dr S A Holme, University Hospital of Wales: The aim of this study was to recruit 150 volunteers, so as to make a formal assessment of how EPP affects people's lives, look at the role of iron as treatment and what might predispose a small proportion to liver problems.
This study used a standard Quality of Life scale (never done previously). It showed that anecdotal evidence was correct, and EPP does have a severe effect on quality of life.
2006: Dr Ru Katugampola, University Hospital of Wales: This study was on CEP, a cutaneous porphyria caused by a recessive gene (2 copies have to be inherited, one from each parent). It is very rare, but can cause severe disfigurement.
The study looked at quality of life for the sufferers, it looked at the gene (DNA) to see if the position of the fault could predict the severity, and it also highlighted issues for affected families. Although research is still ongoing, it has already shown that all patients, including those with milder versions, should be regularly monitored for complications and encouraged to protect their skin and eyes at all times from visible light.
2008: Dr Helen Murphy's planned research: (Joint Cardiff/Cheshire and Merseyside). This project took a long time to obtain ethical approval, and unfortunately the project had to be abandoned when Dr Murphy moved to a different job. The aim was to try to understand why AIP affects some people more severely than others. It is important to understand this in order to improve treatment and advice given to those with AIP.
A national study of this kind has never been undertaken before in the UK and a new researcher is currently being sought to continue the project.
2011: AIP pilot study, Addenbrookes Hospital: Dr Penny Stein would like to undertake a pilot study looking at the DNA of 3 members of a family in which a male child had acute attacks aged 10 (much earlier than normal), to try to find out why he had attacks and not the others. She would also like to look at the biochemical basis of attacks, by detailed analysis of urine samples from people who are having attacks.
If there appears to be something useful from the pilot, she will then apply for funding to do a full-scale study.