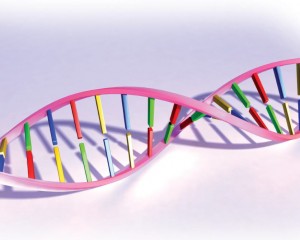 Since we need to know more about all types of porphyria, the BPA is keen to support research where possible.
We do this in two main ways: firstly by asking our members to volunteer for studies which medical professionals undertake. Secondly we help with start-up funding. However, we can currently only give small grants towards such research as the funding for one researcher and the equipment they need for one year can cost more than the BPA's total income for several years!
The most we have been able to provide to any one researcher, so far, is £7,500. Much of this comes from the Helen Gibbs Fund, set up in memory of a member with AIP who became very ill after repeated severe attacks. She died from complications following a liver transplant. Her friends and family are some of our most enthusiastic and successful fundraisers.
We also actively keep up to date with research being undertaken around the world and help to provide support to these programmes where we can. The BPA also disseminate information on the progress to our members as soon as information becomes available.
Some of the most relevant research currently underway in the UK and throughout the world is noted below:
Alnylam Pharmaceuticals reports interim data on their investigational treatment for acute porphyrias
Alnylam is a growing biotechnology company in Cambridge, Massachusetts, USA. They are developing small interfering RNAs (siRNAs) to treat several conditions. Please see the attached document for a detailed explanation of the process.
At the International Congress of Porphyrins and Porphyrias held in September 2015 in Dusseldorf, Germany,  Alnylam reported initial clinical results for their proposed treatment of the acute porphyrias (ALN-AS1, an investigational RNAi therapy, targeting aminolevulinic acid synthase 1 (ALAS1)).
The Phase 1 study has been performed in 16 asymptomatic "high excreter" (ASHE) patients, who carry the genetic mutation of acute intermittent porphyria (AIP) and have elevated levels of aminolevulinic acid (ALA) and porphobilinogen (PBG), the toxic haem intermediates that are the cause of porphyria attacks.
ALN-AS1 was found to be generally well tolerated with no clinically significant drug-related adverse events to date. 19 adverse events were reported to be mild to moderate in severity and occurred in 12 ALN-AS1-treated patients.  Study results also showed that a single subcutaneous dose (i.e. under the skin) of ALN-AS1 resulted in  up to 82% lowering of urinary ALA  and up to 93% lowering of urinary PBG that lasted out to 42 days.  Alnylam plans to advance the study to a small group of AIP patients experiencing multiple recurrent attacks in early 2016.
Additionally, at the congress, Alnylam reported initial data from EXPLORE, a multinational "natural history" study of AIP, variegate porphyria, and hereditary coproporphyria patients with recurrent attacks. Results from 68 patients enrolled thus far demonstrated that, on average, these patients are experiencing 10 porphyria attacks each year.  In addition, approximately 50% of all the patients reported chronic symptoms between attacks.  This study is also capturing ALA and PBG levels in the urine and blood of patients both while asymptomatic and during attacks, which may help further the understanding of the acute hepatic porphyrias.
For more information on Alnylam and how ALN-AS1 tests are progressing, see www.alnylam.com.
Good news for SCENESSE® – a treatment for EPP
SCENESSE® (afamelanotide 16mg) activates eumelanin of the skin, the dark pigment which is known to provide photoprotective properties (offering skin protection against light and UV radiation). SCENESSE® is administered underneath the skin as a dissolvable implant approximately the size of a grain of rice. Read more about SCENESSE® (afamelanotide 16mg).
Clinuvel have received approval for the release of SCENESSE® (afamelanotide 16mg) in the European Union from PRAC (Pharmacovigilance Risk Assessment Committee), part of the EMA (European Medicines Agency). This is another step forward for patients. However, there is still some way to go. Specifically, arrangements still need to be made with government bodies of each European country (including funding for the treatment). It is intended that distribution will only be through expert porphyria centres in the UK.
Patients who receive the drug will have to be closely monitored for the long-term to ensure the safety and effectiveness of the drug (as happens with all new medications), although all data collected will be anonymised so that patients are not identifiable. This data will be then analysed regularly and reported to the EMA.
Clinuvel is currently discussing the funding for SCENESSE® in the UK with NICE (the National Institute for Health and Care Excellence). This is an independent organisation, set up by the Government in 1999, and decides which drugs and treatments are available on the NHS in England (similar organisations do this for Scotland, Wales and Northern Ireland).
NICE was set up by the government to get rid of the postcode lottery, which meant that some treatments were available in some parts of the country, but not in others. NICE will consider whether a drug benefits patients, will help the NHS meet its targets and is value for money/cost effective. Once NICE issues its guidance, NHS trusts must find the money to make a drug or treatment available. It doesn't give any extra money, or advise how trusts should find the money.
When making decisions, NICE asks for expert advice from health professionals, patients, carers and people using social care services, patient support organisations and drug companies. These approvals can take a while, but the BPA and a number of our EPP members are helping with this by providing evidence and explaining how severely affected those with EPP are on a daily basis, as this input is vital for any approval for use in the NHS.
We will let you know when we know more.
In terms of research the BPA have been able to help with, the BPA advertised for volunteers needed for the following research:
2007: Susan George, University Hospital of Wales – collecting information on the use of drugs by those with acute porphyria.
2008: Dr Robert Sarkany, St Thomas' Hospital, London – looking at the effect of colestyramine on protoporphyrin levels in EPP patients (a possible treatment).
2008: Clinuvel trial of Scenesse (increasing melanin in the skin) – British centres requested volunteers.
2008: Dr Helen Murphy's study on AIP (see below).
We have been able to give grants to the following studies:
2004: Dr S A Holme, University Hospital of Wales: The aim of this study was to recruit 150 volunteers, so as to make a formal assessment of how EPP affects people's lives, look at the role of iron as treatment and what might predispose a small proportion to liver problems.
This study used a standard Quality of Life scale (never done previously). It showed that anecdotal evidence was correct, and EPP does have a severe effect on quality of life.
2006: Dr Ru Katugampola, University Hospital of Wales: This study was on CEP, a cutaneous porphyria caused by a recessive gene (2 copies have to be inherited, one from each parent). It is very rare, but can cause severe disfigurement.
The study looked at quality of life for the sufferers, it looked at the gene (DNA) to see if the position of the fault could predict the severity, and it also highlighted issues for affected families. Although research is still ongoing, it has already shown that all patients, including those with milder versions, should be regularly monitored for complications and encouraged to protect their skin and eyes at all times from visible light.
2008: Dr Helen Murphy's planned research: (Joint Cardiff/Cheshire and Merseyside). This project took a long time to obtain ethical approval, and unfortunately the project had to be abandoned when Dr Murphy moved to a different job. The aim was to try to understand why AIP affects some people more severely than others. It is important to understand this in order to improve treatment and advice given to those with AIP.
A national study of this kind has never been undertaken before in the UK and a new researcher is currently being sought to continue the project.
2011: AIP pilot study, Addenbrookes Hospital: Dr Penny Stein would like to undertake a pilot study looking at the DNA of 3 members of a family in which a male child had acute attacks aged 10 (much earlier than normal), to try to find out why he had attacks and not the others. She would also like to look at the biochemical basis of attacks, by detailed analysis of urine samples from people who are having attacks.
If there appears to be something useful from the pilot, she will then apply for funding to do a full-scale study.
2014: Sharon Whatley, University Hospital of Wales: This is currently taking place and the BPA are delighted to have been able to contribute a grant towards this research into why some people get acute attacks and others do not.  We know that there are triggers, such as alcohol and drugs, but some people seem to be able to tolerate these triggers while others cannot. Most AIP patients who have attacks have a mutation in their AIP gene but so do some of their relatives who never get any symptoms. So, "Is there a defect in another gene which, together with the one we know about, causes acute attacks?"
The study will use two groups of patients. 1. Patients who have been admitted to hospital with a biochemically confirmed acute attack. 2. Relatives of these patients over the age of 45 who have the familial mutation in the acute intermittent porphyria gene but have never had an attack. The samples will be anonymous and 20 individuals will be tested. Techniques called polymerase chain reaction (PCR) and fluorescent sequencing will be used to look for any changes in the gene. Any potentially significant changes will be investigated as part of a larger future study.
All trials
The BPA support the AllTrials campaign for all clinical trials to have to publish their results.  See the video here