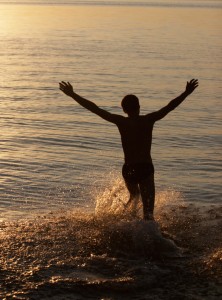 Depending on the type of porphyria a patient has there are many precautions that can be taken to ensure life can be lived to its full potential safely and without pain. If a patient is knowledgeable about their condition, they are more likely to stay well.
Acute porphyrias
For those with an acute porphyria it is essential that you carry a safe drugs list with you at all times and wear warning jewellery such as Medic Alert to ensure that unsafe medicines are not given to you at any time, including in an emergency. See also our acute porphyrias page, our acute porphyria information leaflets.
Other advice includes avoiding alcohol and maintaining a good diet – please see the relevant pages for further details.
Cutaneous skin porphyrias
For those with cutaneous porphyrias sunlight should be avoided as much as possible. If this is not possible, hats and clothing which cover the skin are recommended, as are strong sun blocks which block violet light (e.g. Dundee Cream).
For further information please see our cutaneous porphyrias page and relevant leaflets.