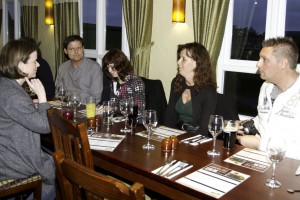 The British Porphyria Association (BPA) was established in 1999 by a group of patients and relatives who had experienced isolation and difficulties due to their diagnosis, and had found there to be a general lack of understanding and assistance available. The BPA became a registered charity in 2001 and is run by a committee of volunteers.
Stop press:
Our new helpline is now active and will be answered by Liz Gill: the number is 0300 30 200 30.
What does the BPA aim to do?
The Association aims to reach out to as many people as possible in order to improve the understanding of this condition, including:
patients and relatives
doctors and medical staff
hospitals and research establishments
Open meetings
We usually have two open meetings / conferences a year.  At these, we have talks by medical experts in porphyria and by patients;  it is also a chance to meet and talk to other patients with porphyria.
Our next Open Day is to be held at Kings College Hospital, London, on Saturday 8th June 2013.  More details are given here.
There is also an International Patient Conference being held in Lucerne, Switzerland, in May.  More details are given here.
What is porphyria?
The porphyrias are a group of rare conditions and are often portrayed in a dismal light. Although the disorders can in some cases be very severe, there are many reasons to be optimistic and with the right information, many sufferers can live absolutely normal lives. Early diagnosis is vital if we are to improve the quality of life for those affected by it.
The BPA's primary aim is to improve understanding of the condition, raising awareness and ensuring that the portrayal is always accurate.
The BPA raises funds in order to educate patients and their families about their condition.
The BPA aims to provide an emotional support system for sufferers and their families and provides contacts with doctors and specialists.
The BPA aims to facilitate understanding for doctors and other healthcare professionals.
The BPA raises funding for new research into the field of porphyria and encourages new research projects.
Porphyria is pronounced similarly all over Europe, but the spelling varies considerably: porfiria, porfyrier, porfyria and porphiria.